Kaija Hinkula
Kaija Hinkula`s (b.1984) artistic work operates within the field of expanded painting, where colours, paint and compositions familiar from the tradition of painting combine with the methods of sculpture, and time and space arts. The limit between reality and fantasy are the starting points in the work on a spatial installation of painting where everyday elements assume new poses and positions.
Finland-based visual artist Kaija Hinkula (born 1984) has graduated as a Master of Fine Arts from the Helsinki Academy of Fine Arts. Hinkula has held solo exhibitions and participated in group exhibitions in Finland and abroad since 2007. Her works are featured in the Finnish State Art Deposit Collection and in the collections of Oulu Museum of Art.
"When the artist asks if it would be possible to imagine alternative realities and word orders, the answer is yes. And she proves this through her works and exhibitions, showing how art is always a form or dissidence and rethinking. Hinkula takes her audience into an experience that reveals surprising directions and views. She does not offer a static style or expression, but rather shows the fantasty-like views born in her studio. Hinkula's workspace does not have a chair, because the artist never remains still and is always in motion. The same applies to her art, described as 'malleable geometry' or a 'place between realities'. Stargazer à la Kaija Hinkula takes the viewer to galaxies far, far away, simply by sight. This, if anything, is fantastic minimalism." – Ph.D. Juha-Heikki Tihinen
Location
North Ostrobothnia
Website
Add to My Favorites
Featured artwork
Events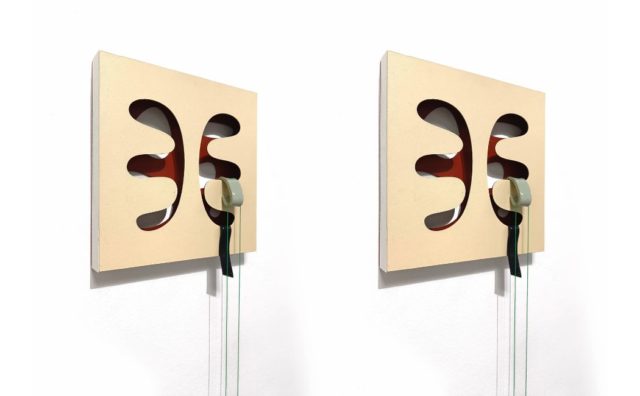 26.5.–29.6.2023
Kaija Hinkula – Boulder Star
Pragovka Gallery, Prague (CZ)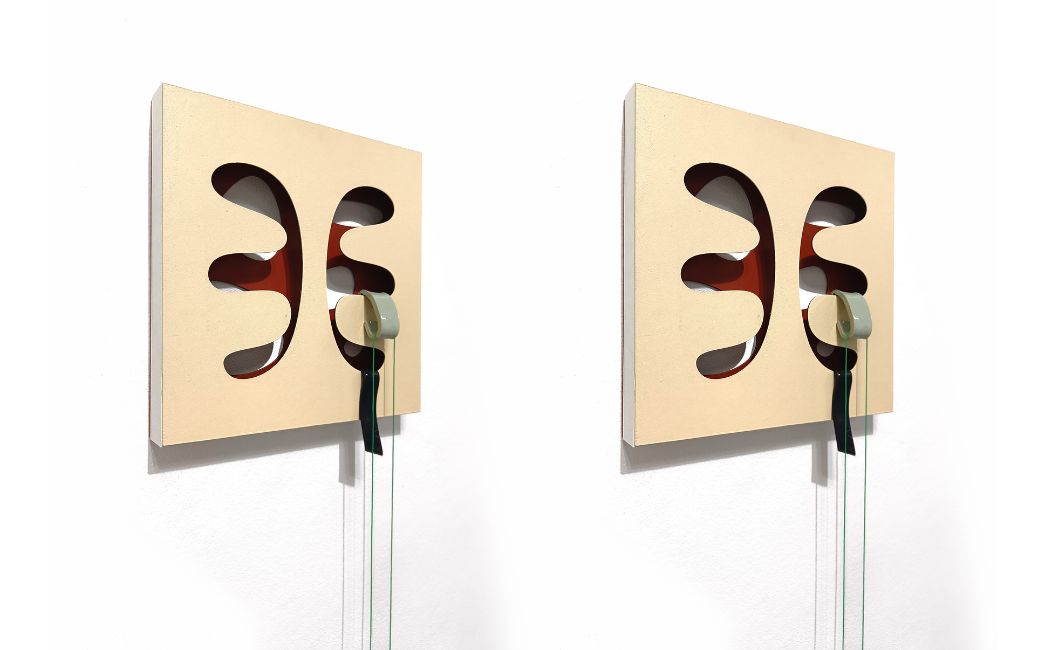 Kaija Hinkula
26.5.–29.6.2023
Kaija Hinkula – Boulder Star
Finnish artist Kaija Hinkula lets the viewer enter a new world – a utopian vision inspired by a disappearing underwater universe.
Kaija Hinkula created the preview of the site-specific installation Boulder Star, a fantasy world, in her head and studio. By transporting it into the Pragovka Gallery space, the installation takes its final form and becomes a space for play and imagination. In Hinkula's own words, the installation provides the audience with a manual for modeling and understanding a new universe in a way their own world may or may not come into being.
Hinkula's visual inspiration for the utopian visions and the installation is a Boulder Star – an endangered species of coral. It also brings an environmental aspect to her work, where she creates a fantasy world out of something that may soon no longer be part of the world as we know it today.
Kaija Hinkula's artistic work takes place in the field of expanded painting, where the distinctive qualities of painting, such as color and composition, create spatial interventions.
Curator: Kristýna Řeháčková