Hanna Kanto
The artistic work of visual artist Hanna Kanto is based on Northern themes. The thematic arc of her art is built upon a concern for the disappearance of its rich nature and unique cultural environment. Kanto´s latest artistic project started during the summer 2018 by co-operating with the scientist group called BioGeoClimate Modelling Lab in Enontekiö, the northest part of Finnish Lapland. Their work is focused on the spatial and temporal modelling of Earth systems, as biogeography and climatology, and their interactions. By using modern research equipment and statistical modelling, the researchers observe phenomena which might be invisible for a human eye. The time Kanto spent on the field and results of the phenomena observing has become the core of her latest art practice. The connections between the elements take place at different levels, and the changes in them mutually affect each other. The set themes emerge repeatedly in her paintings due to the layered character of her artistic practice.
Kanto`s work consists mainly of ink and oil painting on canvas which she often installs together with ceramic elements. Hanna Kanto has participated in several joint exhibitions and projects, and she have had solo exhibitions in Finland and abroad actively since 2009.
Add to My Favorites
Featured artwork
Events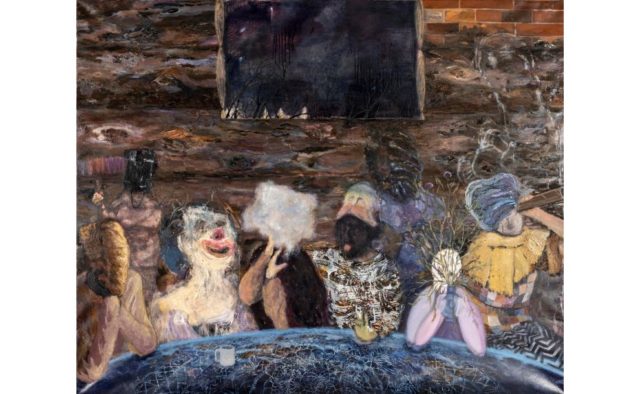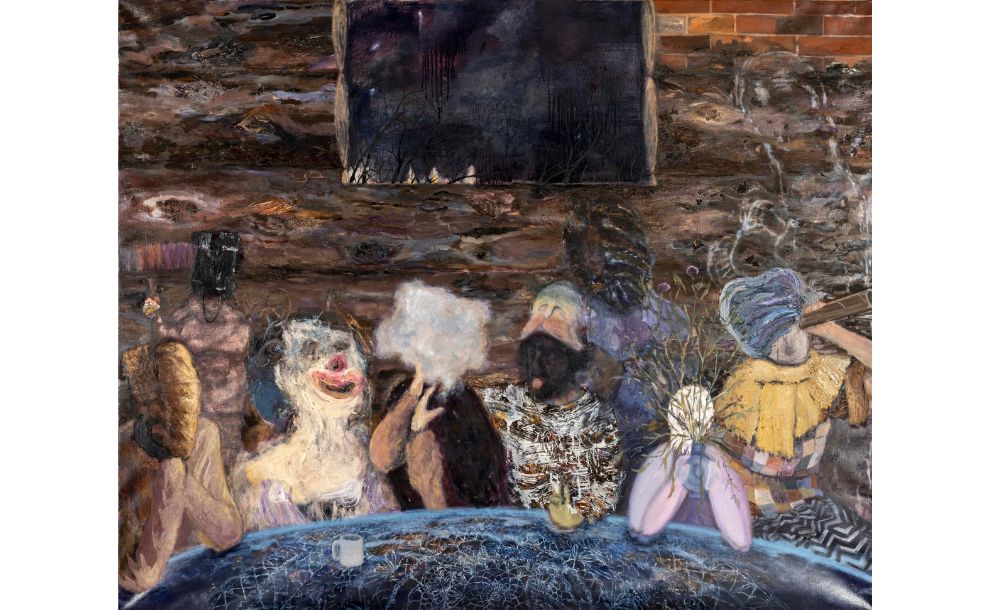 7.10.2022–2.4.2023
Raisa Raekallio & Misha del Val, Stiina Saaristo and Hanna Kanto – Navigating North
Museum of Contemporary Art Kiasma, Helsinki (FI)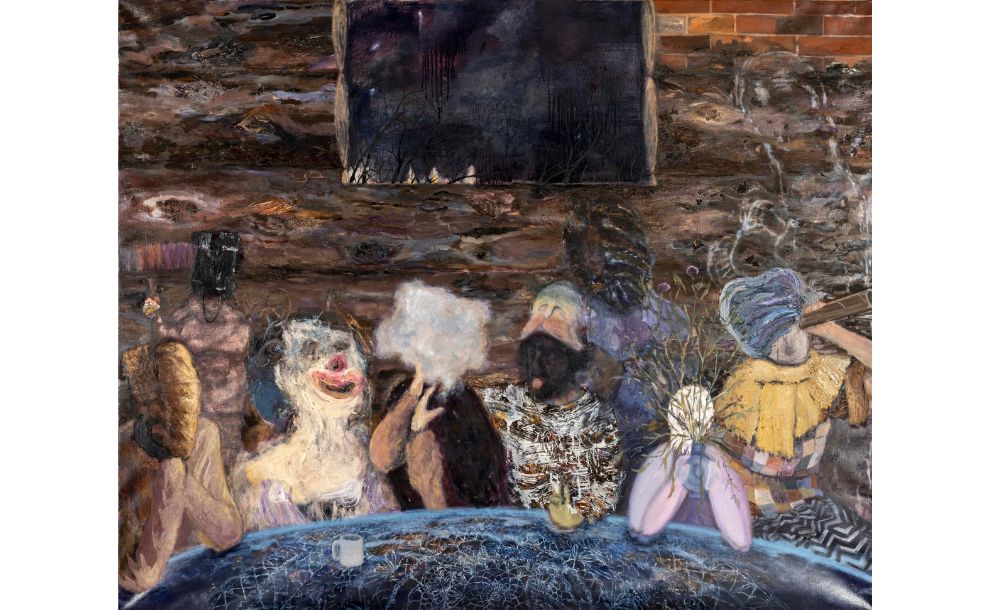 Raisa Raekallio and Misha del Val, Mökki, 2021. The Wihuri Foundation Collection. Photo: Rovaniemi Art Museum / Arto Liiti.
7.10.2022–2.4.2023
Raisa Raekallio & Misha del Val, Stiina Saaristo and Hanna Kanto – Navigating North
Navigating North – Works from the Wihuri Foundation Collection
The Jenny and Antti Wihuri Foundation Collection is one of Finland's most prestigious collections of contemporary art. It was donated to the City of Rovaniemi in 1983, and it is deposited at Rovaniemi Art Museum. This exhibition presents a selection of artworks from the Wihuri Foundation Collection chosen by Kiasma's curators.
The exhibition looks north, featuring numerous artists who either come from northern Finland or reside there, highlighting themes related to the natural environment and local communities. One of its primary thematic concerns is the relationship between humans and nature. It portrays how nature is a source of life and strength, but also an object of control and exploitation upon which humans have left their imprint.
The exhibition features works by 48 artists, including Finnish Painters Raisa Raekallio and Misha del Val, Stiina Saaristo and Hanna Kanto.
Museum of Contemporary Art Kiasma
Mannerheiminaukio 2,
FIN-00100
Helsinki, Finland
Raisa Raekallio and Misha del ValStiina SaaristoHanna KantoKiasma