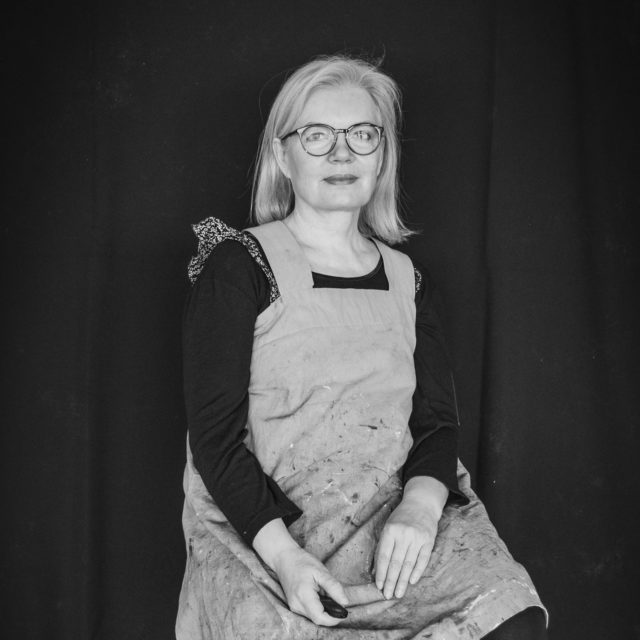 Tiina Heiska
Has something happened or will something happen soon? Tiina Heiska's paintings pose questions but they do not give easy answers. Heiska's paintings are based on photography and cinematography. The images she uses as a draft for her paintings can be stills from films or photos taken by herself. Heiska shamelessly seduces a viewer. By using female accessories and dressing-up Heiska plays with identity, sexuality, desire, age and gender.
Even though Heiska's paintings may leave you with an uneasy feeling, they satisfy you with the mastery of painting technique. In her paintings, she depicts the human condition, our contact with ourselves and existence. Systematically and with a firm hand, Heiska constructs a dramatic tension that forces us to consider the origin of the depicted scenes and spaces and our own connection to them.
Tiina Heiska (b. 1959) lives and works in Helsinki. She graduated from the Finnish Academy of Fine Arts in 1987 and received her Master of Fine Arts degree in 2001. She has exhibited in several group and solo exhibitions in Finland and abroad. Heiska's work is represented in a number of Finnish art and museum collections, such as HAM Helsinki City Art Museum, Sara Hildén Art Museum, Saastamoinen Foundation, Jenny and Antti Wihuri Foundation's Collection, among others.
Add to My Favorites