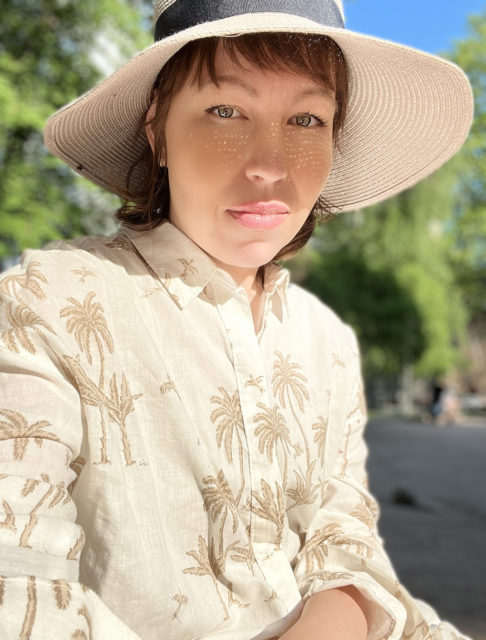 Tamara Piilola
Tamara Piilola's large canvases of imaginary landscapes present viewers with startling experiences of nature. These detailed views, full of mystery and light, colour and verdancy, draw viewers to their essence and idea. These are not recognisable landscapes but the creations of countless memories stored over time as photographs and sketches. Thin layers of paint, bold fluent brushstrokes and the use of pure pigments combine to flood the paintings with light.
Landscapes do not always have to be beautiful. Piilola paints wastelands, timber stacks and dunghills, cleverly emphasising their decorativeness. She depicts decaying beauty and allows natural forms to blend into almost abstract surfaces.  The surfaces are covered with bright pure colours. These highly detailed landscapes appear to be separated from the world. They have a special feeling of stagnation. Glimpses, images, strictly cropped fragments of something surreal surrounding the picture.
Tamara Piilola (b. 1977) studied at the Turku Arts Academy and in the Finnish Academy of Fine Arts in Helsinki. Long stays abroad, mainly in France and Germany have influenced her work.
Piilola's works are included in collections such as the Jenny and Antti Wihuri foundation, Heino Art Foundation, Sara Hildén Art Museum, Didrichsen Art Museum and HAM Helsinki Art Museum collections. She received the Didrichsen Pro Arte award at 2016 including an exhibition in the museum wing at Didrichsen Art Museum in Helsinki, Finland. She is currently living and working in Helsinki.
Add to My Favorites