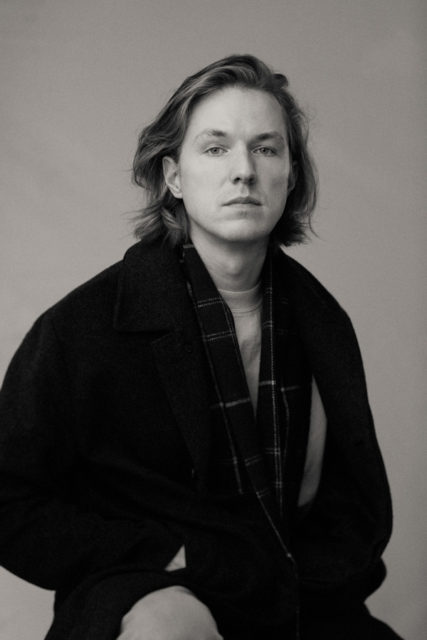 Sami Havia
In Sami Havia's artworks, the relationship between the abstract and figurative has been wrenched into the absurd. His organic idiom hides a multitude of references and genuinely figurative elements are concealed behind and in between the abstract surfaces. Sometimes, it takes a keen eye to see them.
The human figures found in the artworks are observers who have been absorbed in the landscape. Their presentation borders on pseudo-naïve and is a perfect fit in Havia's abstract and surreal visual expression. These figures accentuate playfulness, they are escapist passers-by of life. The visitor can empathize with and linger on their reverie.
Havia chooses his tool and canvas size according to what is appropriate for the composition and colours. He has never been set in his ways; his strong tendency for reinvention has developed his expression year by year.
Havia is a painter of colour, but the paper works in pencil or pastel help the viewer understand how essential drawing is for his expression. The line also runs in the background of the paintings, even if it is not immediately noticeable.
His work has been subject to seven solo exhibitions in Helsinki and New York and several group shows in museums and galleries around Europe and in US. Havia's works are placed in prestigious public and private collections, including the Museum of Contemporary Art Kiasma, the Finnish State Art Collection, the Saastamoinen Foundation, Hameenlinna Art Museum, and the Vantaa Art Museum, among others. Havia lives and works in Helsinki, Finland.
Add to My Favorites