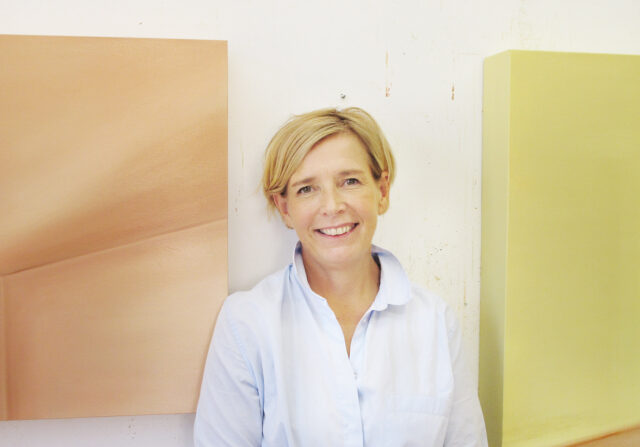 Raija Malka
Raija Malka is a Finnish artist based in Lisbon. Born in Turku in 1959, she studied at School of Arts, Design and Architecture of Aalto University in Helsinki before moving to Paris in the mid 1980's to specialize at Daniel Graffin's studio and displaying her own works first in Paris and Helsinki, then internationally in Europe and beyond.
Three-dimensional space and large volumes have been central areas of interest for her throughout the years. Malka has also carried out different stage design projects and interdisciplinary spatial artworks. Colors form an important tool for her to process the world through art.
Being an artist who wants to discover new ways of presentation, she develops her artistic language from one project to next in a logical way. While you recognize her personal touch, every work is a result of new discoveries.
Her largest work so far, Blick in 2021, Raija Malka presented at the Amos Rex Art Museum. The 2000m2 gallery turned into a multisensorial space including large objects of intense colors, an interactive room for visitors to create their own installations and a surround sound landscape designed by Kaija Saariaho.
Raija Malka says: "Waiting is really fascinating. We're all continuously waiting for something. When that which we're awaiting happens, we don't even notice it, because we've already moved on to waiting for something else. It's almost as if waiting is never accomplished, while that which we are awaiting is less interesting than the waiting itself. Waiting is a good subject in art, as it is always associated with something that is unrealised." 
Add to My Favorites