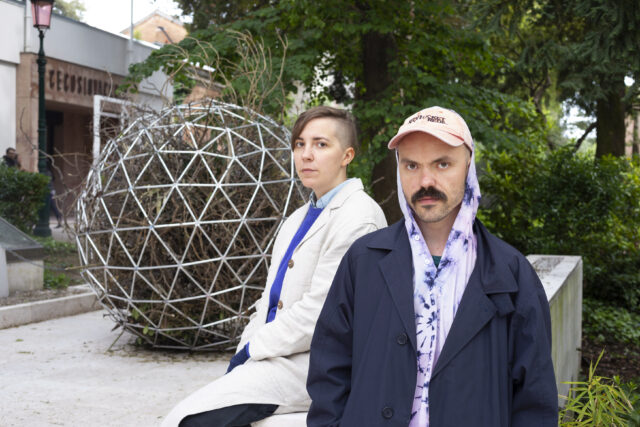 nabbteeri
nabbteeri is an artist collective that observes exhibition halls from the floor level, accompanied by silverfish and crusty arthropod skins. By-products that form are fur beetle ryas, necropastoral 3D animations, a visual landscape tracking poem or a wind chime. Insignificant, discarded matters help to think with hands, but in a messy world, searching takes time.  Looking at painting is also slow. nabbteeri explores how the object world could be approached in the same lingering way and how things in the space can build up a painting.
The amount of dirt is increasing in nabbteeri's practice. The materials and critters they collaborate with are unwanted surplus; the displays are connected through roughness, discomfort, meandering, or clutter. By avoiding planning nabbteeri nurtures surprises when anything may have the potential to join the artworking. The documentary and autobiographical elements of the works record the shiftingly polyphonic everyday life-forms. Misunderstandings are common and are passed on.
nabbteeri lives in a rural area, on the fringes of civilization, and the languages around are unknown to them. Both the feeling of being outsiders, and their growing interest in unpaved land have recently seeped into their practice. Making art could be the last operation separating the artists from exclusion. Physical exertion, the act of moving objects and soil are mediums for thought – the humming noise of bloodstream in the middle of the contemporary brain fog.
Add to My Favorites