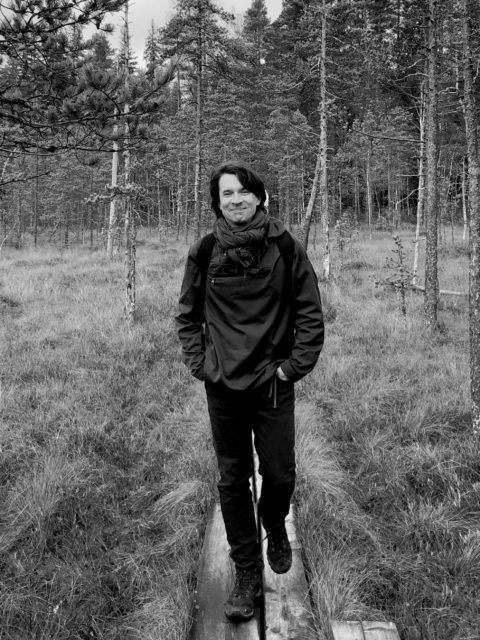 Mikko Kallio
Mikko Kallio´s main artistic practice is detailed work on paper. The figures in his work wander in a complex world of patterns, ink, watercolor, drawing gestures and several layers of paper. Pieces of paper meet others in a flow of leftover pieces from previous works. Qualities of material play a significant role in his art. One of his main tools is a scalpel knife. He uses it to cut, peel, shape and build different types of papers in layers. Collage, painting and drawing merge, eventually forming a subtle relief-like surface in the scale of millimetres.
Kallio works also with larger scale paintings in which he combines found objects and abandoned materials with acrylic and oil paints.
Mikko Kallio´s  work is represented in public collections in Finland such as the Museum of Contemporary Art Kiasma, Helsinki, Finnish State Art Collection, Helsinki Art Museum and Tampere Art Museum.
Add to My Favorites