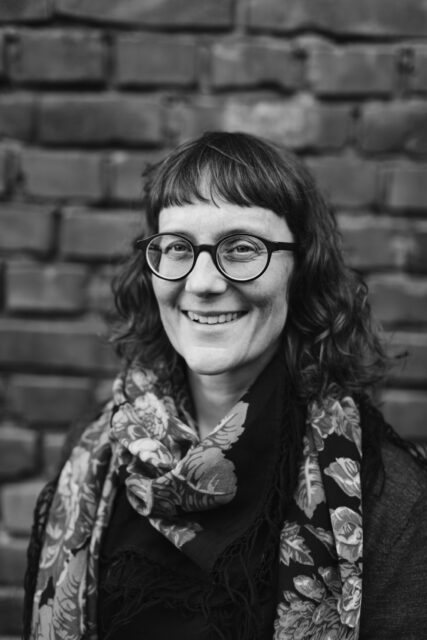 Malin Ahlsved
Malin Ahlsved paints small watercolours that all tell a story. It is about the longing for fellowship, vulnerability and love. Her works have been described as both gloomy and humorous.
Malin Ahlsved´ s characters seem to grow out of the background into which they are painted. That makes them as fragile as the medium that captures and delineates them. And do the characters in the drawings not seem to somewhat threatened or at least challenged by something that also has the stronghold in the paper? Something that intimidates, invades and transforms the figures? Admittedly, the works feature the simplicity of children´ s drawings, but they are clearly not conceived and drawn by a child who is unfamiliar with the world or just embarrassed by their feelings. No, they are clearly the work of an adult who, by drawing as she does- delicately, elegantly and poetically- shifts her consciousness back to the state of innocence. Perhaps she even identifies with this condition, which belongs to a different age. Malin Ahlsved draws the inspiration for her drawings from experiences and emotions that consciousness has crystallized into memories over time. She transcribes these memories into little tableaux, which she recreates with her brush and her paints, so that the rest of us-the outsiders-can also witness them. Provided we get close enough, while respecting their intimacy.
Malin Ahlsved (b. 1976) graduated from the Academy of Fine Arts in 2004. She lives and works in Hanko. She has exhibited mainly in Finland but also in Sweden, Germany, Denmark and Russia.
Location
Southwest Finland
Website
Add to My Favorites