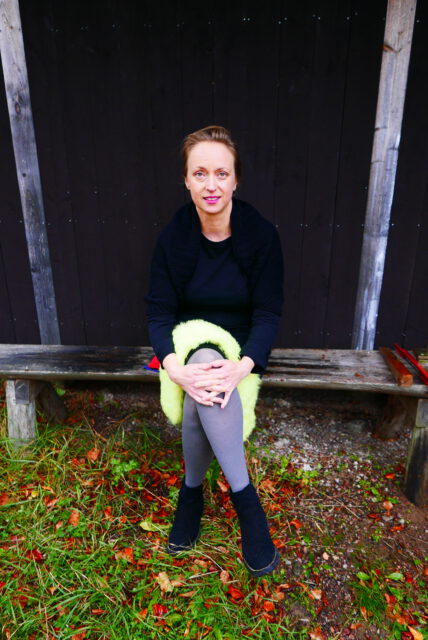 Lotta Ingman
Lotta Ingman works with colour. She paints with complementary hues and a wide spectrum of tonal values. Her surfaces are sometimes opaque and sometimes translucent. Occasionally a sweep of the brush or scratch-like gesture introduces contrast to her colour planes, conjuring a variety of fluctuating associations.
When she paints, Ingman employs gestures and tools that convey either sharp precision or sprawling fluidity. Through these contrasts, she evokes a sense of movement. She highlights the relationship between the figure and ground by playing with the interactions between them.
Her main interest lies in baring the material structures of a painting, showing how painting can either conceal or reveal – or do both simultaneously. In doing so, she creates a rhythmic play between colour planes that merges the understanding of gesture and paint.
Ingman strives to offer the spectator an aesthetic experience that transcends both the corporeal and conceptual dimension, enabling the painting to retain its enigmatic openness of meaning.
Lotta Ingman is a Vihti-based painter. She studied at Helsinki's Academy of Fine Arts, followed by further studies in France and Denmark. Ingman's work has featured in solo and group exhibitions both in Finland and internationally.
Ingman's work is found in numerous collections including the Wihuri Art Collection and the State Art Deposit Collection.
Add to My Favorites