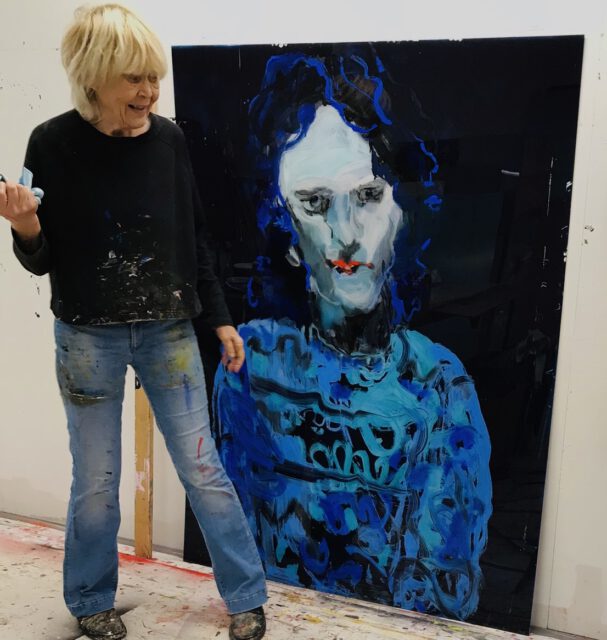 Kirsti Tuokko
Kirsti Tuokko paints fashion, outfits, posing and postures, how we present ourselves. Characters in her paintings come from fashion editorials and also from swift encounters with passersby on streets, cafès, vernissages etc.
She does her paintwork on the reverse side of transparent plexiglass. Thus the surface of the painting stays shiny as a glossy magazine page. The spectator may reflect her/himself as a part of the painting. This backside painting brings her freedom, she claims: It takes away control and offers happy accidents.
She is well aware of problems of her issues. Loving fashion means simultanously bad conscious and deep guilt. This may be seen in her characters. Possible irony in her paintings is mostly aimed at herself as a bourgoise middleclass consumer.
Kirsti Tuokko studied to be art teacher in Institute of Arts And Crafts in Helsinki (nowadays Aalto University). Complementary studies in design in University of California, Berkeley.
Her artist career started in her late forties and she has painted ever since in her messy studio.
Her works are found in Finnish National Gallery, Helsinki Art Museum, Tampere Art Museum, Wihuri Foundation and several private collections.She has accomplished various public art commissions.
Add to My Favorites