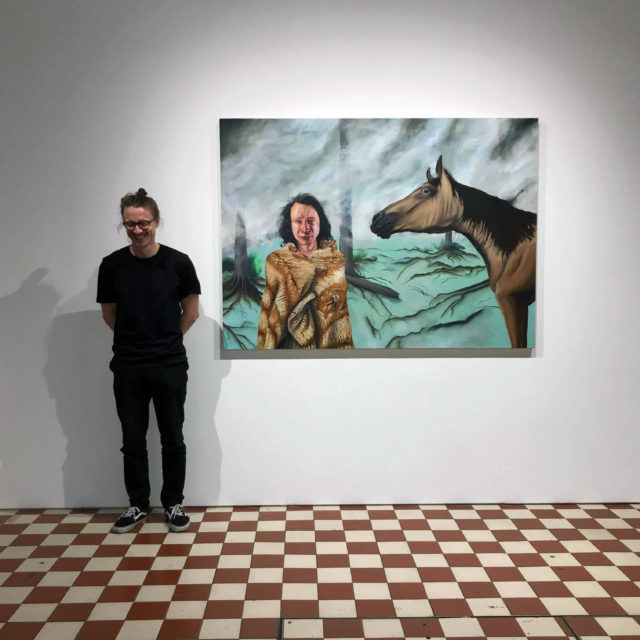 Jesse Avdeikov
Jesse Avdeikov (born 1986) is an visual artist working in the mediums of painting, embroidery, writing and installation. His works stem from an autobiographical place and stories are important to him. His art addresses themes such as friendship, different lifestyles, the importance of enjoyment, loneliness as well as birth and death. He is inspired by YouTube videos, the classic art of painting, dogs, feelings and the absurd aspects of life.

In his recent works he has been closely studying the relation of hand embroidery and painting. Applying his knowledge and abilities as a painter to do embroidery. That is why he refers to his embroidery works as "thread paintings".

Avdeikov earned his Master of Fine Arts degree from the Academy of Fine Arts of the University of the Arts Helsinki in 2020. Avdeikov lives and works in Helsinki, Finland. Jesse's works are included in the Gösta Serlachius Art Collection, The Wihuri Foundation Art Collection and Finnish State Art Deposit Collection.
Add to My Favorites