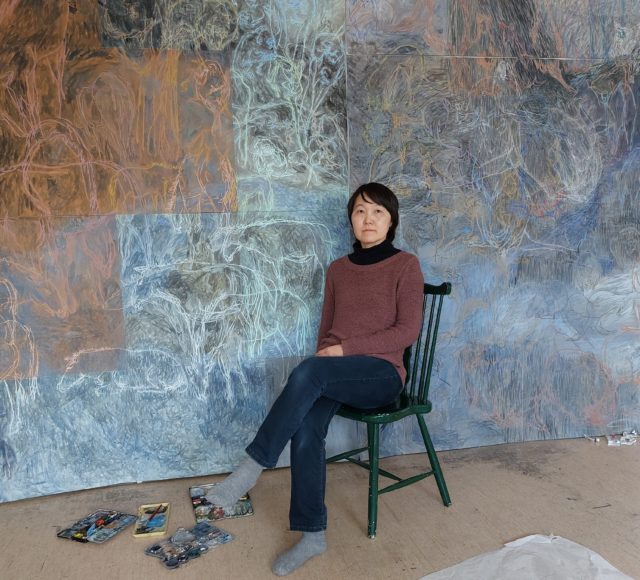 Haruka Kashima
Haruka Kashima received a Master of Arts degree from the Academy of Fine Arts in 1995. Since then, she has regularly organized solo exhibitions in the Helsinki metropolitan area as well as participated in several group exhibitions in both Finland and abroad.
The aspiration to recognize something primitive that is fundamentally part of how we humans aproach our surrounding habitats is at the core of Kashima´s artistic creation. She attempts to explore the undefined space between a person´s biological and cognitive existence. She believes that this vague liminal space has crucial importance when it comes to understanding human nature as a whole.
The means of expression most commonly present in Kashima´s works are drawing and painting. She also has a small number of three-dimensional artworks that complete her body of work.
Her works can be found in the following collections: Finnish State Art Collection, Saastamoinen Foundation, City of Helsinki and Collection of Swanljung.
Add to My Favorites