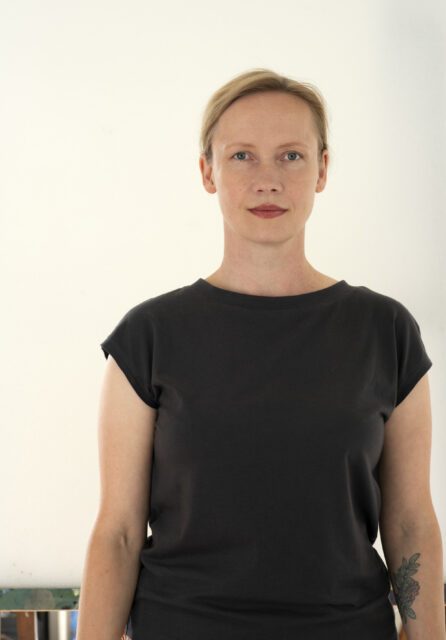 Hanna Saarikoski
Hanna Saarikoski (b. 1978 Kannus, Finland) is a Helsinki/Somerniemi-based visual artist who graduated from Finnish Academy of Fine Arts in 2008.
The entanglement of sight and other sensory perceptions is very interesting to her. Her work has distinctive periods that alternate between working on paintings and artwork that combines multiple different media, such as videos, installations and performative elements.
Her main media in painting is aquarelle, and often her paintings have elements of portrait painting tradition. She paints the subconscious, feelings, and mental states that are hard to define verbally. 
Saarikoski's works have been on display in numerous solo and group exhibitions in Finland including Mänttä Art Festival 2012, Aboa Vetus & Ars Nova in Turku, Kiasma and Espoo Museum of Modern Art.
Location
Southwest Finland
Website
Add to My Favorites