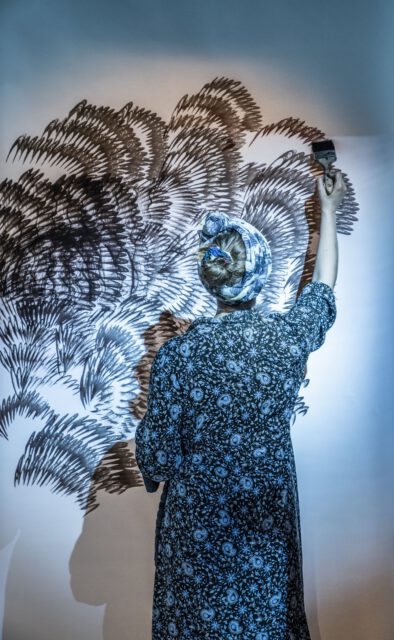 Eveliina Hämäläinen
Eveliina Hämäläinen, MFA (b. 1984), has dealt in her work with phenomena that cannot be seen. The themes of her paintings come from sensory and bodily experiences and presence. When painting she strives for naturalness. She creates the paintings as a continuum, one after another, absorbing her mental landscape.
Hämäläinen is interested on how one substance changes into another. The mental image into real picture and the pigments into painting. When painting the consciousness is within her reach. The spaces in the paintings are like tissues, opening and closing alternately. For her, painting is a longing beside inner visions. Dreamlike there is no difference in between reality and unreality. Her paintings are almost monochromatic. The colors of the environment in low light are hidden inside. She is fascinated of the opportunity to look at the past at night and awake all that is left unseen.  
Her works have most recently been exhibited in: Aukea collective, Aine Art Museum, Tornio 2019 and Path, Sinne Gallery, Helsinki 2019. Hämäläinen has also worked in performing arts, latest Circo Aereo's production at the Ateneum Art Museum 2021. She graduated from the Finnish Academy of Fine Arts in 2013. Hämäläinen's works are in the collections such as the Finnish State Art Collection and Kone Foundation.
Add to My Favorites