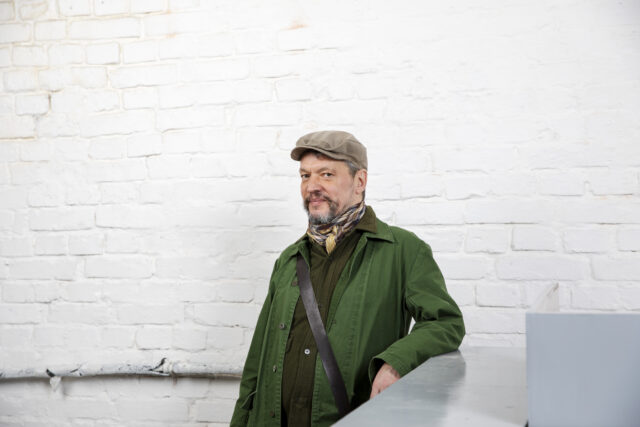 Arto Korhonen
In life, things become visible through light. In painting, light becomes visible by painting shadows. This observation has a strong psychological impact on the interpretation of paintings, and is clearly relevant to Arto's current work.
For a long time, his work has been about depicting everyday things and events. He was a child in the 1960s and young in the 1970s and -80s. He saw the peace movement, environmental awareness and the punk movement emerge in Finland. There have been big changes in the issues of sexual minorities in his lifetime. These are the foundations of his work, but his paintings depict the present age; the surprising and changeable times we live in.
At the same time, he strive to develop the language of watercolour painting in his work. He make the phenomena of this time visible with the use of a craft based on old techniques. His work can be figurative or abstract, and can occasionally take on a three-dimensional, spatial form.
Arto was born in 1963 and lived his childhood in Rantasalmi in Savo. He graduated as a visual artist from the Lahti Art Institute in 1989 and live and work in Helsinki.  London has played a big role in his life and art for the past 20 years. He has regularly exhibited his art and additionally curated exhibitions both in Finland and abroad. Arto's works are included in the following collections, among others: Amos Rex, HAM, Kiasma, the Nordic Watercolour Museum, the Sara Hildén Art Museum, the Jenny and Antti Wihuri Foundation and the Turku Art Museum.
Add to My Favorites